Terratour Nosara provides the safest and fastest private transportation services and Costa Rica shuttle to Nosara.
You'll be in the best hands traveling with our Costa Rica private drivers who will tell you everything you need for your stay.
However, a very important detail to know about before you book a transfer to Costa Rica is what to eat. Nosara has an extense menu of delicious dishes that will satisfy your appetites and introduce you to new and exotic flavors.
You won't wanna miss all the tasty unique options that this beach area has to offer, so we bring you a list of the 3 best foods to eat in Nosara.
1 – Sopa Negra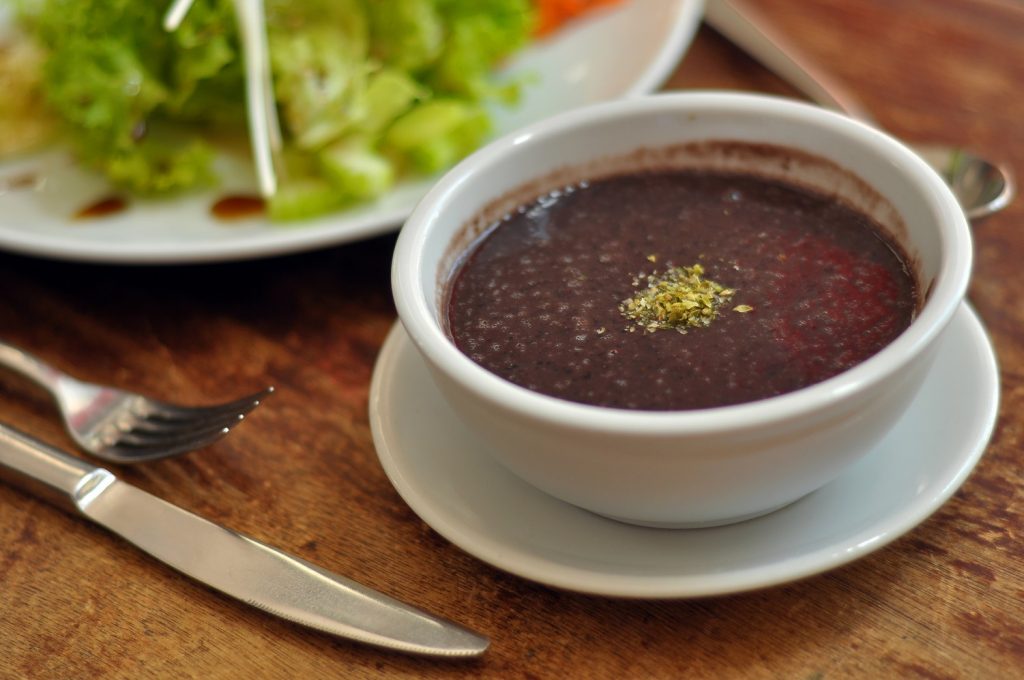 This dish's name translates to "Black Soup", and it's a typical Costa Rican food that happens to be the best option for vegetarians. Its recipe also fits in with other dietary necessities, such as gluten free diet.
Among its principal components, Sopa Negra includes black beans, cilantro, onion, bell peppers, boiled eggs (hard or soft), tomatoes and spices. You can also add Tabasco sauce to spice it up a little.
Eating Sopa Negra is without a doubt an experience that you don't want to miss in your adventure tours in Costa Rica.
2 – Olla de Carne
The delicious olla de carne is a prefered weekend dish among locals that is made in a lot of Costa Rican homes during any time of the year.
Even though it could be compared to other stews from different cultures, the thing that makes this a totally unique stew is its special ingredients.
Costa Rica is known for its fresh aliments, most of which are included in the recipe for the olla de carne.
The components are cassava, corn, taro root, carrots and platains mixed with othee vegetables. There is no doubt that this is one of the tastiest stews you'll have in your life.
Even though you certainly wont have any space in your stomach for side foods, Olla de Carne can be accompanied with bean and rice.
Getting to know the Nosara flavor through the Olla de Carne must be in your list of things to do in Guanacaste, Costa Rica.
3- Chifrijo
It's usually presented at farmer markets and local events, but it's also a typical dish at restaurants. The name comes from the two principal components: chicharrones and frijoles.
If you're wondering what Chicharrones are, it's fried pork rinds, and Frijoles are beans (it doesn't come up as a surprise since beans are typical in Costa Rican foods).
This plate is an incredible layer of components that are joined by fried tortilla chips, tortillas made of corn or bread.
The layered recipe includes the two main elements previously mentioned with a touch of tomatoes or pico de gallo.
If you're planning to visit Nosara soon, don't forget to check out these delicious dishes, and schedule your private Costa Rican transportation from Liberia airport to Nosara Beach with Terratour Nosara, the best high quality travel company in Costa Rica.
Summary
Reviewer
Review Date
Reviewed Item
Author Rating